Runner Check In
---
Early Check-In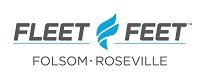 Friday, March 3, 2023
10:00 a.m. - 7:00 p.m.
Fleet Feet Folsom
6610 Folsom-Auburn Rd
Folsom, CA 95630 (view map)
Friday pick up is strongly encouraged. Avoid the mad rush and relax afterwards!!
Race Day Check-In
Saturday, March 4, 2023
Cool Fire Station
7200 Florian Court
Cool, CA 95614 (view map)
6:00 a.m. - 7:45 a.m. (inside the main tent)

*If you have checked in on Friday, you do not need to check in on Saturday morning.
Spring forward and shop for your trail footwear and apparel! Come early and pick up your registration packet on Friday, March 3rd at Fleet Feet Folsom.
Why come on Friday?
5 lucky winners will have the chance to win a $25 Gift Card from Fleet Feet.
You will beat the mad rush on race morning, and will start off nice and relaxed!!
You can shop at Fleet Feet and get all of your last minute essentials (or wants)!!
You can talk with your other participants and get any advice needed!!
How "Cool" is that?
Here's how it works:
One lucky winner for the $25 Gift Card from Fleet will be drawn at random during the day at various times (times not published!!) of packet pick up.
The lucky winners will be presented with their reward at packet pickup. All raffles will be drawn from those that picked up their own bibs.
Race Start
8:00 a.m. for all. There will be NO early starts.

Chrono Track Timing, Runner Splits and Results: The Way Too Cool 50K Endurance Run will use Chrono Track (B-tag) timing provided by Capital Road Race Management. All runners will be given their bib and B-tag upon checking in either Friday or Saturday. The timing mats will be located at the Start, Firestation (Mile 8) and at the finish line. Please be sure to cross each mat at the three locations. Overall and age division results will be posted at the finish line at the Results Tent. Runner splits will be available and posted on the Way Too Cool 50K website results Sunday evening.
Please review the Aid Station Pace Chart for mileage, cutoffs, crew access and drop bag information.