Aid Stations
Wave Starts
Due to traffic congestion on Highway 49 at the road crossings, WTC will have two wave starts. There will be NO early starts.
On your bib number will be a label denoting which wave you are assigned.
All age group awards are based on chip time at the finish.



*Express Station - energy drink, water, gels and light snacks. Eat up at mile 11!
Important to carry at least one -- preferably two -- water bottles.


Aid Station Description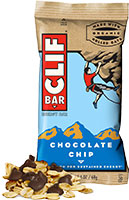 Runners will be greeted with Tropical Hawaiian and Margaritaville themed aid stations.
Look for the motivational quote signs to inspire you during your race.
Aid stations will be stocked with Clif Mini Bars, Clif Shot Bloks, Gu Roctane Energy Gels, Gu Roctane Grape Energy Drink, Summit Tea, Water, Coke or 7-Up, and a complete line of ultra foods. Hot soup will be available at Auburn Lake Trails (ALT) and Goat Hill aid stations.
Aid Station Captains
Please thank the aid station captains and volunteers as they give their time and energy to help each of you have a safe, fun and successful race.