Aid Stations
Single Start
There will be one single wave start for everyone. There will be NO early starts.
Race Starts at 8AM sharp for everyone, and the official finishing time is 4:30PM for all.
Runners competing for overall top three in men's and women's races, should make sure to line up at the front.
Aid Station Pace Chart
All age group awards are based on chip time at the finish.


*Please review the mileage chart as we have made some adjustments to the aid station placements. It is strongly recommended from the second aid station to the third (miles - 13 to 20.5) that you fill up 2 bottles or your hydration pack. And don't forget to eat!
Important to carry at least one -- preferably two -- water bottles.


Aid Station Description
Runners will be greeted with inspiring themed aid stations.
Look for the motivational quote signs to inspire you during your race.
Please note, Way Too Cool now cupless.
For those who don't have a reusable cup, we will be providing all entrants a reusable cup for the aid stations!! AND, TerraCycle bins will be located at each aid station. Please help support by tossing your used GU wrappers, etc in our bins located at all aid stations. Click Here to learn what happens with your support.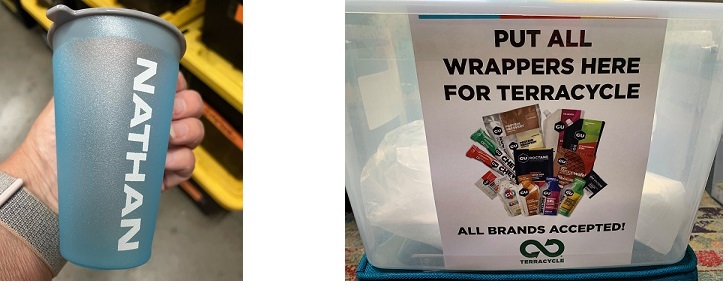 Aid stations will be stocked with GU Chews, GU Energy Gels, GU Roctane Energy Gels and Roctane Energy Drink. Water, Coke, Ginger Ale, JAMBAR, KRAM and a complete line of ultra foods will be available. Hot vegetable broth will be available at Auburn Lake Trails (ALT) and Goat Hill aid stations.

Click to download what GU Rocktane Energy Drink and GU Gels will be on course!

- Click here to view the stock at each aid station
There will be porta-potties at the Start/Finish (which is also Mile 8) and at ALT Aid Station.

Aid Station Captains
Please thank the aid station captains and volunteers as they give their time and energy to help each of you have a safe, fun and successful race.